Download our Schools Pack packed with resources and activities.
In this pack, you will explore the history of women in the First World War, find suggestions of what to read, hear and watch to get a better understanding of what they experienced. At the end of each section, there are research and creative tasks.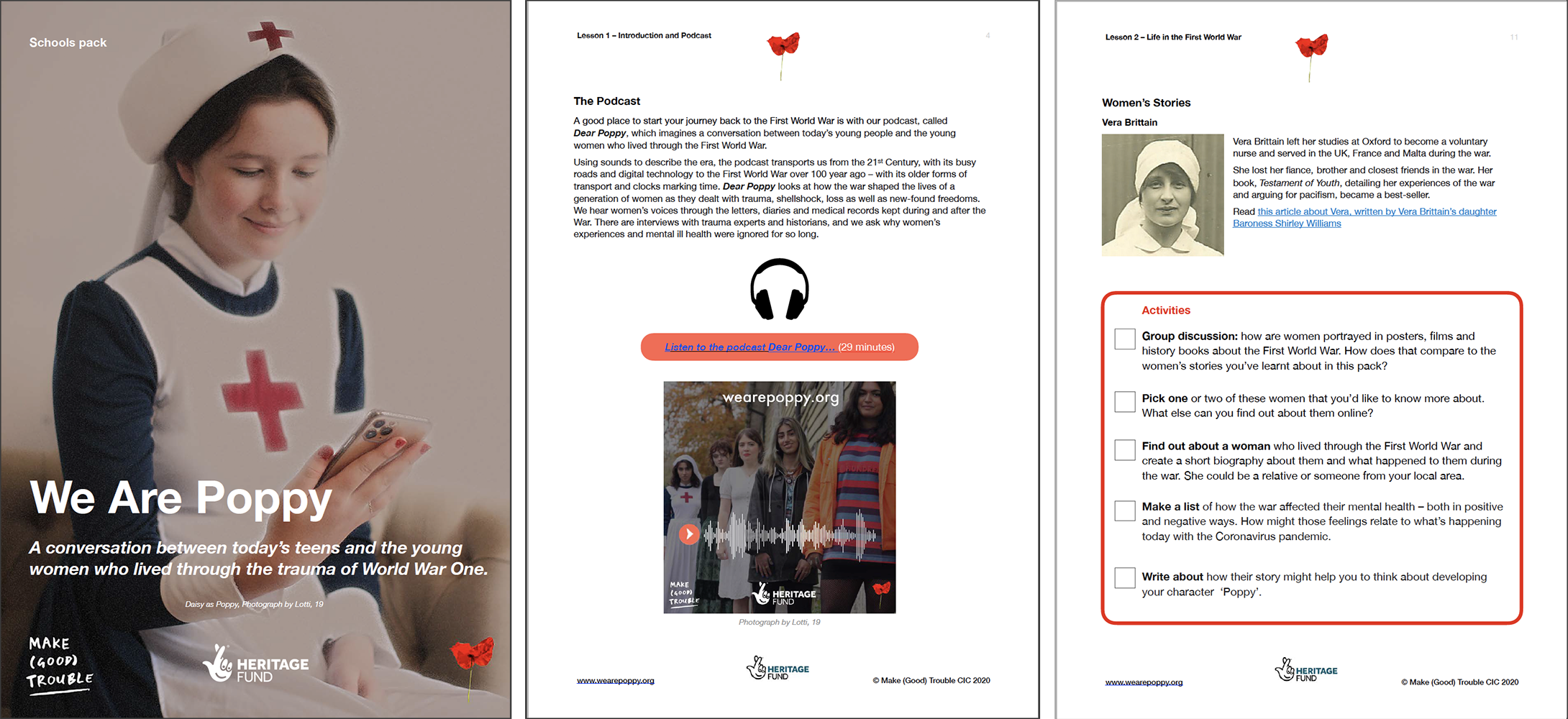 Download the We Are Poppy Schools Pack
We'd love to see your projects! Get in touch with us at Make (Good) Trouble and we'll feature your work on this website.